This article is a stub. You can help Alliance of Valiant Arms Wiki by expanding it.
Airplane
Operation:
Airplane
Date:
August, 2011
Location:
Yazd, Iran
Mission:
Demolition
Map Overview
"

A cargo plane of EU Intelligence crashes somewhere in the vicinity of the city of Yazd, located in central Iran. The NRF knows that the airplane in question was carrying weapons of mass destruction, and intends to capitalize on this political opportunity once they obtain the hard evidence. A small EU force scrambles to the crash site to control the situation by destroying any and all such evidence. When the mission starts, EU troops need to demolish either the cargo thrown out of the crashed airplane or the makeshift radio communications site of the NRF with C4 in order to succeed in the mission. NRF troops must prevent EU troops from demolishing either objective by defusing the C4.

"

 

— Map Background 
Overview
Airplane is a popular demolition map that is based on cargo plane in central Iran.
This map got a rework a few years ago, where some cosmetics were changed, but also a new hallway is added at the NRF side, which leads to the bomb site 1. This means there is another way to got to bomb site 1, which makes it easier to attack the site if the bomb is planted. It is more difficult to defend because the enemy is able to come from 4 different sites. This rework is called Airplan Advanced, but will probably only be available as a event map in quickmatch, like it is in the taiwan version. 
Gallery
Media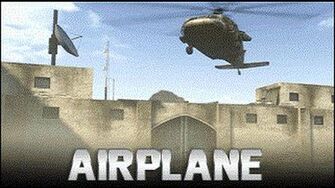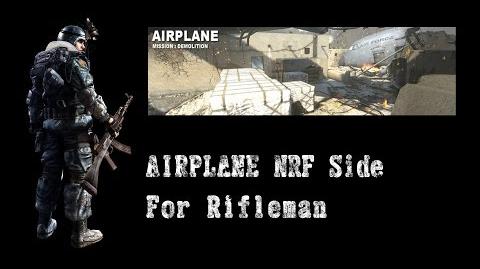 }}