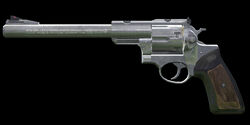 "

Large handgun model developed by Sturm, Ruger company. Supports improved operation and durability using the .44Magnum ammo.

"

 

— Weapon Description 
The Super Redhawk is a Secondary weapon. It was released in Aeria A.V.A during the 27th February 2013 Content Update.
Overview
Very strong secondary capable to one shot kills to the head. Very high recoil with an extremely slow reload time and recenter speed. Marksman weapon.
Variants
This revolver has many variants,such as SRH-Overrider(collected in Survive Mission:Overrider) and SRH-Plata(a new edition of daily bonus).
Tips
In full tap, the second shot will be on top of the first shot, and the other four shots will be near the second shot.
The Ruger Super Redhawk has an extremely low rate of fire, so careful aiming is advised. Zooming in lowers that rate of fire substantially but it is negligible due to the already low rate of fire.
Notable Comparisons
S & W M29
Trivia
Gallery
GIF Gallery
Media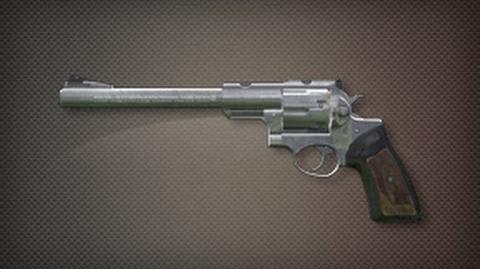 Dark.Note